Sean Trackman, Kenny Garnett, and George Green have come together
as Copper City Rail (formerly Train Wreck – with a Frank-approved drummer!)
Copper City Rail has been invited to be the host band for the official Bisbee Blues Festival after-fest jam on Saturday, September 14th at the Windemere hotel in Sierra Vista. We will be joined by an assortment of players from the festival stage - even we don't know who! But we know it's been a great party over the last few years, and we're glad to be part of it (no, we will not be playing in the festival this year...) We'll start around 9pm and play on until 1am or so. We hope to see you there
Call the Windemere for more details, book a room for the night, etc. at 520-459-5900
Note to Copper City Rail fans:
As you may have noticed, Copper City Rail has no rgularly scheduled gigs; there are a couple of things going on that we want you to know about:
First, I (Sean) have been dealing with mysterious and often debilitating health issues for a very long time, and the energy that it takes to put on a show has become more than I can afford to put out. My most obvious symptom is that I've basically had one long continuous migraine-like headache for almost 4 years, along with thyroid issues and something like chronic-fatigue-symptoms, all at the same time. We have tested for and ruled out a whole slew of nasty possibilities, and we continue to try a HUGE range of therapies (both traditional and non-traditional) with mixed and limited success. Sometimes the pain management stuff works, sometimes I end up lying down in a dark quiet room for 3 days until the pain passes.
Second, Rick Coakley (our original bass player) has moved back East. Once the medical stuff is figured out, it will take some time before any new player is up to speed, and we don't want to put anything out there that is not up to our standards. It has been an amazing experience getting to play with Rick after all these years, and I can't express with words how much we will miss him.
On a brighter note, we are taking this down time to record a new CD! Everyone who is on our email list will (of course!) hear about it as soon as it is done. If you would like to be added to the list, send us an email with YOUR email address at jane@coppercityrail.com and we'll keep you in the loop.
We would like to thank all of you for your support over the years, and assure everyone that we will be back. As I often say when asked about playing gigs, "It's not just what I do – it's who I am." I've been on stage since I was 10 years old, and I'm not going to stop now.
We expect we will be taking a break for 6-9 months. Keep in touch and check the website periodically to see what progress we are making.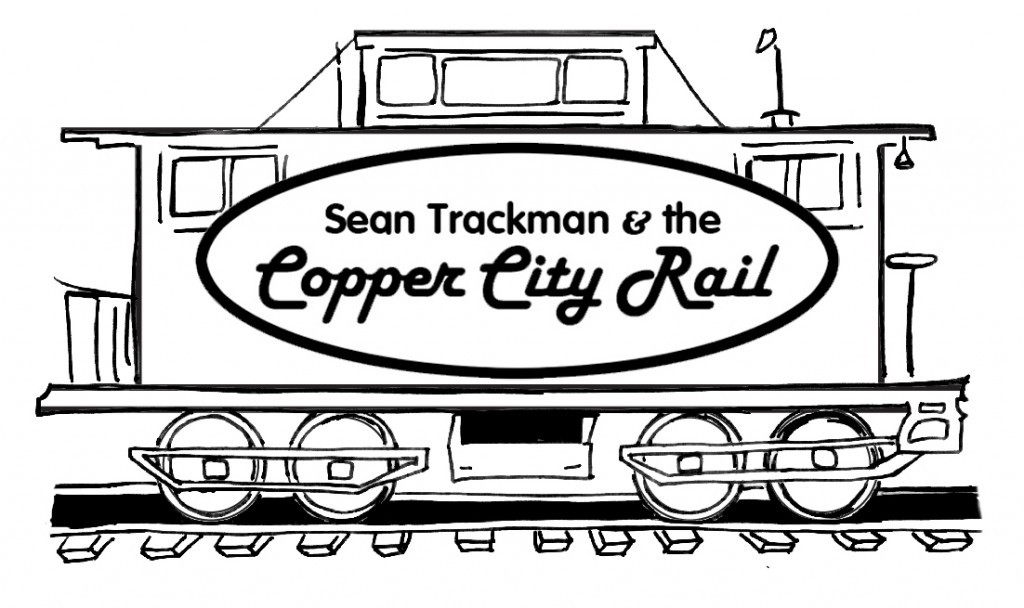 Enjoy our new song...
This is a song I wrote shortly after the passing of Frank Bloise, our original drummer (and my best friend). It has taken much longer than I expected for it to turn into something the rest of the world could hear, but it's been a tough couple of years, and it's been a difficult song to work on. I hope you like it.
If you would like to download it, right click (Control-click on a Mac) on the above link and choose "Save Target As...",
then save it onto your hard drive (usually in the music folder).
If you DO like it and would like to show your appreciation...
($1 is pretty standard, but more would be fine :-)
This site is still very much under construction, so check back soon
(c) Sean Trachtman 2013